You Can :
Go fossicking for topaz at O'Briens Creek Gemfields
Visit the Undara Lava Tubes
Spend some quiet time fishing in the local creek for Blackbream or Redclaw
Go bushwalking
Visit the Railway museum
Check out the Post Office Museum for local history or
Just relax poolside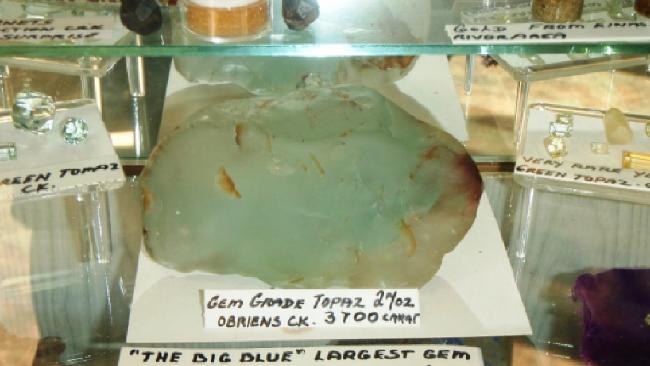 O'Briens Creek Gemfields are only 40km from Mt Surprise, approximately 1 hour and accessible most of the year
What can you fossick for? Topaz, Quartz, Aquamarine are the most sought after gemstones from this area.
Considered to be some of the longest and largest lava tubes on the planet, the Undara Lava tubes are located in the Undara Volcanic National Park, approximately 40 km from Mt Surprise and accessible by car, plane or tour bus.
The lava tubes are thought to be formed approximately 190,000 years ago.
Undara is an Aboriginal word meaning 'long way'
The Savannahlander is a passenger train service that travels from Cairns to Forsayth and return, passing through Mt Surprise
It commenced operation in April 1995 by Queensland Rail & is now under contract by a private operator Cairns Kuranda Steam Pty Ltd
Enthusiasts can get onto the train at various sections of the route, or can do the entire trip
The Savannahlander leaves Cairns on Wednesday morning & stops in Almaden that night. It then leaves Almaden on Thursday morning & stops in Forsayth overnight.
On Friday morning the train leaves Forsayth and stops overnight in Mt Surprise. Then, on Saturday morning it leaves Mt Surprise for the trip back to Cairns.
The Old Post Office & Telegraph building
Now revamped as a Museum and Gemstone Gallery…………